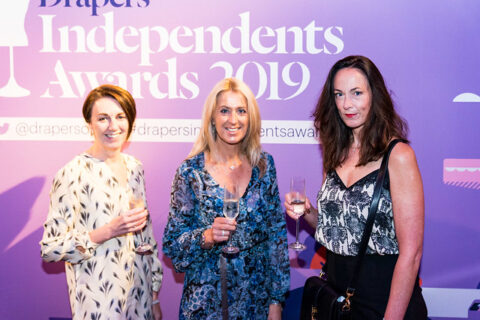 Welcome to Stick & Ribbon
For clothes to fit you and the way you live your life!
Based in the heart of Nottingham's city centre, we are an independent ladies clothing boutique offering you a fresh and stylish collection of smart casual clothing in a relaxing and welcoming environment. Starting out back in 2009, offering pop-up events and at-home shopping across the East Midlands, we moved to our first bricks and mortar boutique in 2012. You can now find us in Bridlesmith Walk, our home since 2014, as well as our new outlet store in Cobden Chambers.

As well as our range of beautiful clothes and accessories, we are able to offer you friendly, professional and helpful advice. Our team is trained in colour and style analysis so we will always be able to offer you that little bit more to help ensure your selection is perfect for you! We recognise everyone is different – style preference, body proportions, colouring, so we encourage you to work with and enhance your best bits!

See us and hear us on local TV & Radio!


Regular contributors to BBC Radio 5 Live Wake Up to Money and BBC Breakfast.

Winners of Retail & Services Sector in It's In Nottingham's best independent competition 2016

Finalists in 2019 Draper's Independent Awards - Best Womenswear Indepedent Retailer

Featured in BBC2/Netflix Interior Design Masters - episode 3 Shop makeovers! Watch again on BBC IPlayer and Netflix!
We are called Stick & Ribbon as these are the tools of our trade!

Our styling philosophy is based on knowing our body proportions rather than our body shape – as we believe this helps you shop much better than knowing if you are an apple or a pear!

As part of a consultation, we include body proportion analysis.

We will be looking at three elements:

- Whether you have long or short legs (in relation to the top half of your body)
- Whether you have wide or narrow shoulders (in relation to your hips)
- Whether you have a long or a short waist

To do this we use A STICK & A RIBBON!

Once you know your body proportions, we can give you some clear guidelines as to where your hemlines should sit, sleeve lengths, style of jackets etc – all with the aim of re-balancing your body (and often making you look slimmer and taller!)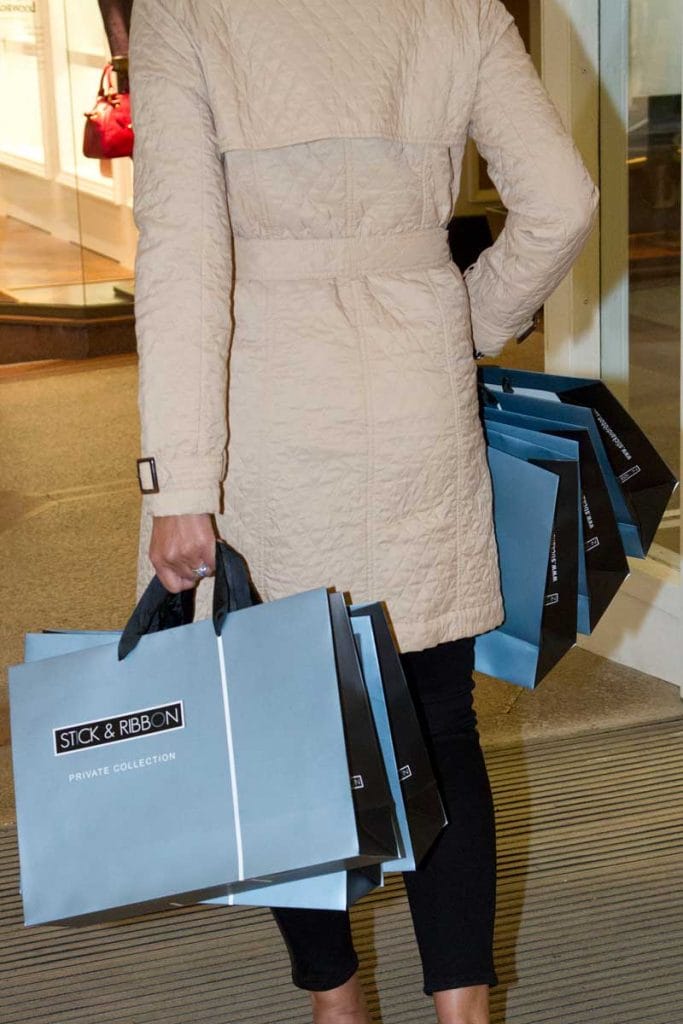 Sally and the team at Stick & Ribbon offer an exclusive personal shopping experience. They advise on what colours and styles suit you and are really honest. Whilst I love clothes shopping, I usually get flustered, feel rushed and can't make decisions. An evening with Sally and your friends, with some bubbles and no time pressures is such a treat.
Shopping this way is such a treat! A glass of prosecco in the company of friends with the guidance and advice of Sally and her team, makes for such a great girls' night out. I now have the body shape and proportions I didn't know I had and the confidence to try things I normally wouldn't even have looked at! And what better way to end the evening than with tapas and prosecco at Baresca? Thank you again!
An evening at Stick and Ribbon with Sally and her team to help with style, colour and accessories, completely tailored to my body shape, is transforming! Doing it with my friends and a glass of prosecco is heaven. I refuse to shop any other way from now on!
A wonderful treasure trove of clothes and accessories in the centre of Nottingham with a team of ladies who will make you feel better about yourself and are also very supportive of worthy charitable causes. Any ladies looking for a way to entertain clients or fundraise for a charity then please go and speak to Sally and her team at Stick and Ribbon for some fabulous ideas - all part of the excellent service from one of Nottingham's finest independent shops.
I met Sally when I had just had my third son, feeling frumpy and unattractive shopping was becoming stressful. Sally persuaded me to do a photoshoot and showed me how to dress for my new shape. Honest advice given in a nice way, I trust Sally's advice completely and have a beautiful timeless wardrobe that fits in with my lifestyle. Sally remembers what is in my wardrobe and gives me great advice allowing me to keep my style unique to me and fresh - she has even got me wearing dresses 😉
I buy all my clothes here. Chilled atmosphere, no hard sell, coffee on tap and the most amazing clothes that are 'different' and reasonably priced. Thoroughly recommended.
I approached Sally because my problem was matching separates and knowing what went together. Sally came to my home at a time which was convenient to me and we went through my wardrobe together. She was above to give me options for different occasions and we also got rid of a few items that did not suit me. I would highly recommend Sally because of her friendly approach and constructive advice.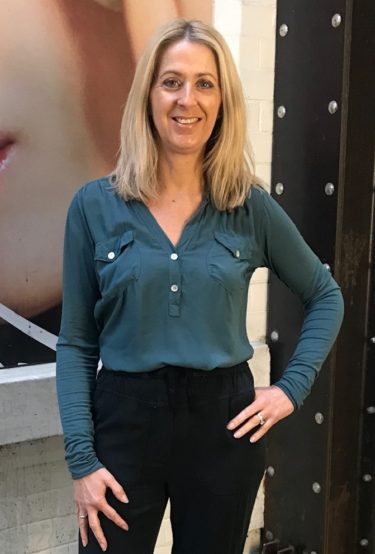 Sally
Longden
My ongoing interest is sourcing fabulous brands. I'm always on the look out for something new and different to introduce to our offering.

My true passion is helping ladies gain confidence through their wardrobe. It's a real pleasure to provide our customers with a relaxing environment in which to shop.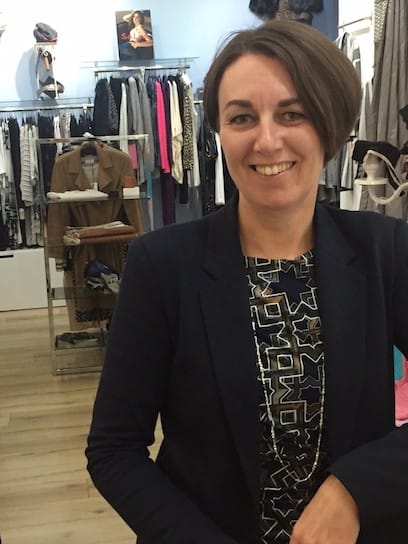 Johanna
Haque
I love to explore the wilderness of the Peak District with my family at weekends and take the chance to go ice skating whenever I can!

Being a small boutique focused on providing the best personal customer service means we know our products inside out and our customers' preferences too! Working in a supportive, enthusiastic team is a great privilege and there is never a day where I don't look forward to being in the shop.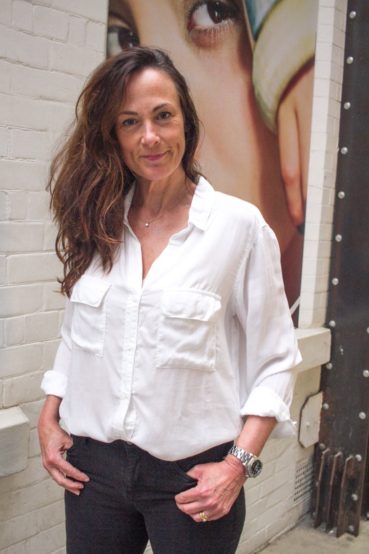 Mandy
Bailey
I truly love what I do! For over 30 years, my involvement in styling and fashion have stood me in good stead to make people feel good about themselves and enjoy what they wear.

As a 'fun-time' nannie, my time off is spent getting into mischief with my two precious grandsons, as well as making time for my lovely friends over a nice glass of wine.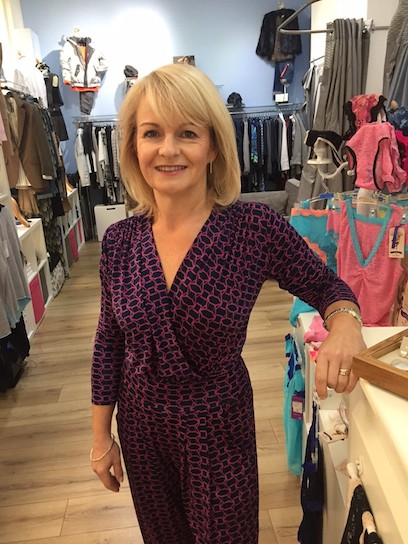 Claire
Bicknell
I'm the oldest Saturday girl in town! Although I have my own business, which I work at full-time, I also work in Stick & Ribbon on Saturday morning - because I love what Stick & Ribbon is all about and the bespoke, personal service we can offer our ladies!