Stick & Ribbon's Sustainability Statement
We are currently in the process of updating our Sustainability Statement as we have been working hard to implement some new things within the business to improve our impact on the environment!
We will update this soon, but in the meantime enjoy some reading about what our brands are doing to help!

DL1961 takes your old jeans & plastic bottles to create premium, high performance denim.
They shred old denim & post-consumer waste into smaller pieces and then weave these into new yarn with eco-friendly fibres. Dystar Liquid Indigo pigments are used to minimise harmful byproducts. The jeans are constructed using waterless laser and Ozone technologies in their solar powered & energy efficient factories.
A normal pair of jeans take around 1500 gallons to produce. DL1961 jeans take less than 10. 
What's more, they treat and recycle 98% of the water they use in their in-house treatment plant.

Essentiel Antwerp's 2020 changes included:
Reducing the amount of collections & items.
Shifting their distribution footprint – resulting in a 28% drop of their inbound air transport.
Creating a roadmap with environmental experts that included ideas such as using products with less impact, reducing their ecological footprint & contributing to a more responsible supply chain.

Frnch has understood the problems with having new trends every season and have implemented their 'Redonner' operation to help their local customers renew their wardrobes while minimising their impact on the environment.
Customers are able to receive a €15 voucher for the website in exchange for dropping their unwanted clothes at their chosen collection point! 
All donations are collected by regulated associations and companies who sort and re-sell to second hand or textile recycling companies.
The donations not only give a second life to the clothes, but also finance the charitable activities of associations & the return to work of people in difficulty.
POM Amsterdam has created a plan on how they will become more sustainable, with the ultimate goal of becoming CO2 neutral by 2030.
They only work with qualitative & mainly natural fabrics – kind to nature & kind to your skin.
One of their favourite fabrics to work with is vegan fabric cupro. This fabric is made from the leftover seeds of the cotton plant. Not only is the fabric extremely soft, it leaves a much smaller carbon footprint and is much more durable & long-lasting.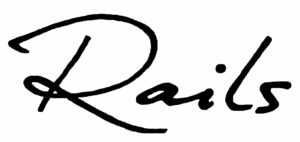 Rails are taking steps towards a more sustainable future – from the products and factory partnerships to philanthropic initiatives.
Rails works with Wrap Certified factories – many of which have been in their supply chain for over 15 years & create a fair & ethical workspace for their employees. They have eliminated single-use plastic consumption by migrating to the use of recycled materials for all product packaging. 
Their corporate offices have also implemented sustainable practises themselves including office recycling programmes, plastic-free employee of the month challenges and local volunteer opportunities.
Rails has also implement their 'Rails Gives Back' initiative which allows them to partner with many charities around the world to do what they can to help. Some of these include Water.org, Surfrider and One Tree Planted.

Replay further reinforces its focus on sustainability with the introduction of 'Hyperflex Re-Used'.
With this collection, Replay takes new steps towards a broad project approach that impacts all stages of the production process.
Hyperflex Re-Used is remade from eco-friendly raw materials, a mix of reused or recycled materials. This blend of reused cotton and recycled polyester makes Hyperflex Re-Used a double green denim!
The recycled polyester is created instead from reused PET from plastic bottles or other certified waste.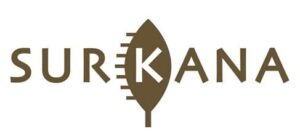 Surkana carefully chooses their suppliers and are attentive to the use of natural fabrics and qualities, increasingly present in their collections: recycled yarns, bamboo, linen, cupro, and viscose make up the most important parts of their collections.
They are also committed to working with organisations to help disadvantaged people. Such as Gavi Vaccine Alliance, Active Africa, and Cruz Roja (Red Cross).