Scarf Masterclass 
Thursday 21 January 2021 – 7pm
Join us for our first in a series of Lockdown Zoom Masterclasses.  Our first session will focus on everything scarves!  Up your Zoom look with top tips on buying the right scarf and new ways to tie them too!
We'll be making a small £10 charge for this event – after the class you will receive a £10 voucher to redeem on your next Stick & Ribbon purchase.  Maybe to buy yourself a new scarf!
Please email us at style@stickandribbon.com to book your place.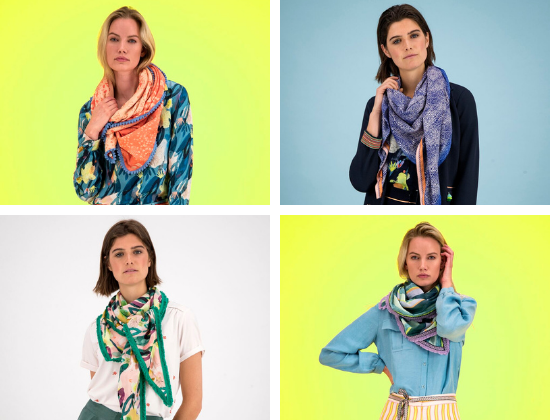 Date to be confirmed - an evening with Kiehl's Nottingham
Join us for an evening with the Kiehl's Nottingham team.  They'll be showing you how to make the most of your skin and create healthy glowing looks for the summer season.  Goody bag, gift with purchase and raffle too!