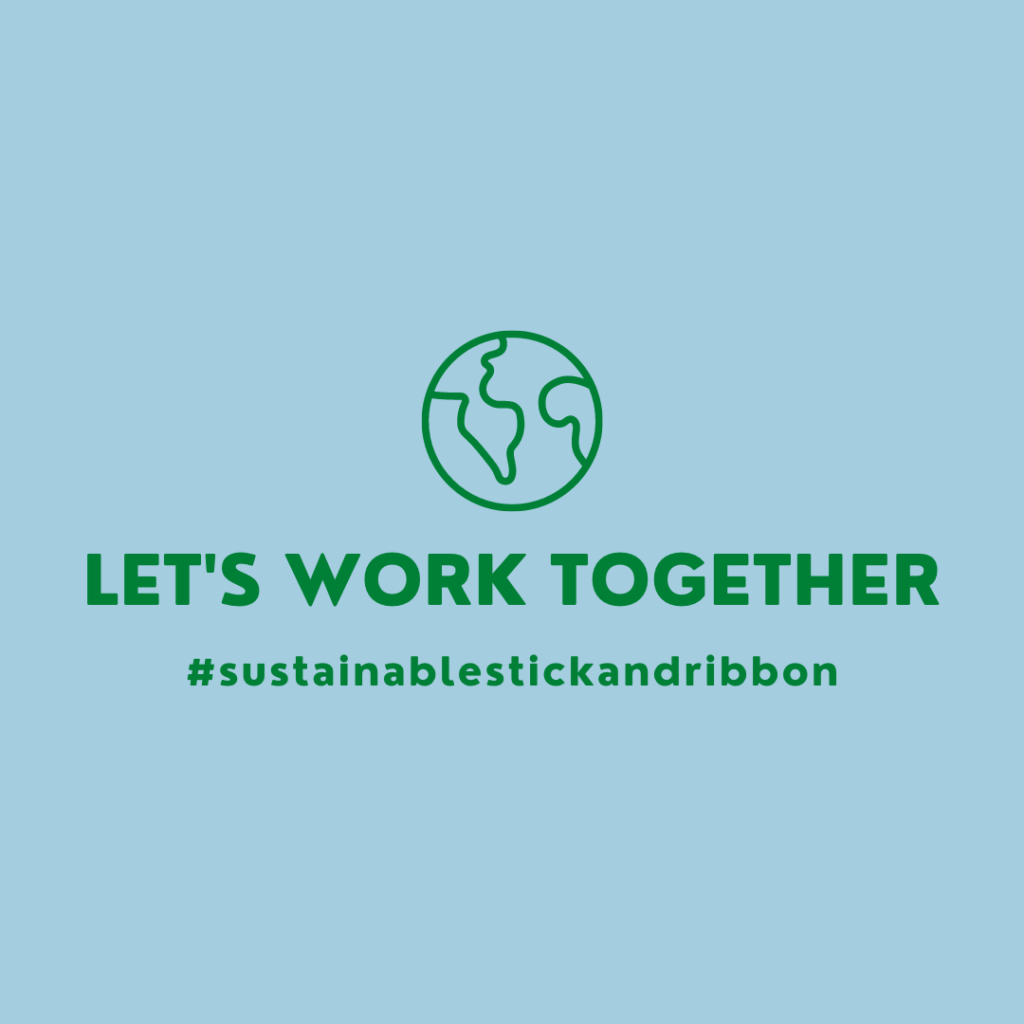 The fashion industry produces 10% of all humanity's carbon emissions.
The fashion industry is the 2nd largest consumer of the world's water supply.
85% of all textiles go to landfill every year.
Clothing production has roughly doubled since 2000.
The equivalent of 1 garbage truck of clothes is burned or dumped every second.
Washing clothes releases 500,000 tons of microfibres into the ocean every year = 50 billion plastic bottles.
It takes around 700 gallons of water to produce 1 cotton t shirt – enough for 1 person to drink at least 8 cups of water per day for 3.5 years.
Stick & Ribbon's Sustainability Statement
Here at Stick & Ribbon, we are becoming more and more committed to sustainability. Being based in the city centre, we are witnessing the huge rise of 'fast fashion' and can only imagine the devastating effect this is having on our planet. We try to encourage our customers to only buy clothes they know they will wear, to create a versatile capsule wardrobe – reducing textile waste.
Our re-useable tote bags are made in a Fair Trade factory based in the UK using 100% light weight cotton made from sustainable crops.
Our online orders are delivered using DHL. DHL have made it their mission to achieve zero emissions by 2050 and aim to be the industry benchmark for responsible business practices. Along with fully recyclable packaging, we pay an extra fee with every shipment to help offset our greenhouse gas logistics emissions through investments in internationally recognised climate protection projects.
When stocking brands in our boutique, we always have sustainability on our mind. Many of our brands are making a conscious effort to improve their sustainability, reduce their carbon footprint & remain ethically conscious. Not only do our brands create garments using sustainable materials, many use bio-degradable packaging & labels.
Here are some of the amazing things that our brands are doing to protect our planet…
DL1961 takes your old jeans & plastic bottles to create premium, high performance denim.
They shred old denim & post-consumer waste into smaller pieces and then weave these into new yarn with eco-friendly fibres. Dystar Liquid Indigo pigments are used to minimise harmful byproducts. The jeans are constructed using waterless laser and Ozone technologies in their solar powered & energy efficient factories.
A normal pair of jeans take around 1500 gallons to produce. DL1961 jeans take less than 10. 
What's more, they treat and recycle 98% of the water they use in their in-house treatment plant.
Coster Copenhagen are committed to being open & transparent with the choices they make…
They now use responsible & nature friendly materials in their collections.
Their seawool knitwear is made from fibres using plastic bottles and oyster shells derived from the oceans. 1kg of seawool reuses approximately 60 plastic bottles. The use of PET bottles in the wool also make the garments wrinkle free, quick drying and easy to care for. The oyster shells make the garments anti-static and anti-bacterial.
Their recycled polyester is simply polyester made from recycled sources. Synthetic manufacturing of virgin polyester has a high environmental impact on greenhouse gas emissions. Coster Copenhagen's recycled polyester uses 75% less CO2 emissions than virgin polyester.
Essentiel Antwerp's 2020 changes included:
Reducing the amount of collections & items.
Shifting their distribution footprint – resulting in a 28% drop of their inbound air transport.
Creating a roadmap with environmental experts that included ideas such as using products with less impact, reducing their ecological footprint & contributing to a more responsible supply chain.
POM Amsterdam has created a plan on how they will become more sustainable, with the ultimate goal of becoming CO2 neutral by 2030.
They only work with qualitative & mainly natural fabrics – kind to nature & kind to your skin.
One of their favourite fabrics to work with is vegan fabric cupro. This fabric is made from the leftover seeds of the cotton plant. Not only is the fabric extremely soft, it leaves a much smaller carbon footprint and is much more durable & long-lasting.